Selaks New Zealand Roast Day
Posted by BlogAdmin on July 22nd 2015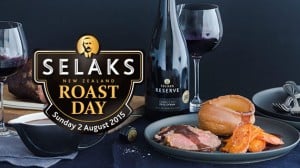 It's not long to Selaks New Zealand Roast Day, so we think its a great time to start thinking about what type of potatoes you are going to cook with your Roast!  Roasts are a traditional part of our kiwi upbringing, so what better way to bring our family together this winter to celebrate.
Why not try our Cajun Roast Potatoes with this years roast – /recipes/view/Cajun-roast-potatoes
or even our Lemony Roast Potatoes –  /recipes/view/Lemony-roast-potatoes
Read more here.